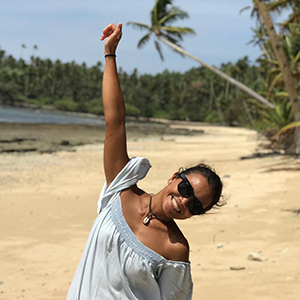 Meg Villanueva – Advisor on Peace and Conflict Resolution Programs
Meg Villanueva carries with her more than 15 years of hands-on experience in conflict transformation work. A peace practitioner specializing in sustainable peacebuilding and youth work, she has lived and worked in Spain, Georgia, the USA and Latin America, with projects extending from peace education curriculum design to reconciliation and healing (dealing with the past), capacity development in youth, peace and security, and research on inter religious dialogue, gender analyses, and crime and violence.
She is an independent consultant currently based in the Philippines engaged in youth and peacebuilding work in Mindanao. She currently consults for international organizations such as the German Technical Cooperation – Deutsche Gesellschaft für Internationale Zusammenarbeit (GIZ), the United Network of Young Peace-builders (UNOY) and KAICIID International Dialogue Centre. She will soon be resuming collaboration with the Office of the Presidential Adviser on the Peace Process (OPAPP) in supporting the process for the roadmap towards a national and local framework (Action Plan) on Youth, Peace and Security in the Philippines.
Most of her work revolves around capacity building and managing grassroots interventions on violence prevention and conflict transformation among young Muslims, Christians and indigenous youth in southern Mindanao. She has also mentored youth and adolescent peace-builders in training competencies with UNICEF. Her consultancy experience ranges from global to regional and local programs, having worked with the United Nations as independent contractor in the last 15 years, as well as other international and national organizations and networks.
Her advocacy work spans from 2006 as a Control Arms Campaigner for the Arms Trade Treaty (ATT), until the passing of UNSCR 2250 on Youth, Peace and Security in 2015. She supports UNOY Peace-builders' (www.unoy.org) advocacy work on youth, peace and security and preventing violent extremism as an external adviser. She is a proud campaigner, advocate and supporter of the UNSCR 2250 on Youth, Peace and Security.
Her home base is in the beautiful island of Siargao (Philippines) where she loves to surf and organize yoga and meditation workshops with the local community.