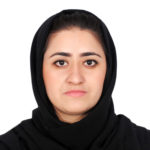 Zakia Zalmai graduated from Bibi Hawa Girls High School in Nangarhar, Afghanistan. She earned a full four-year undergraduate scholarship from the U.S. Embassy to study at the American University of Afghanistan in the Spring of 2015. She has been one of the most active students, participating in numerous social activities. She served as the president of Professional Women Networking Club where she aimed to inspire and motivate students to build productive network. She loves basketball and was an active member of the basketball club too.
In 2018, She earned the competitive, merit-based international scholarship, to represent Afghanistan at G(irls)20 Global Summit in Argentina, where she found her way to launch her own social initiative to empower economically, girls and women at home. After returning home, she was passionately involved in many social initiative which is mainly focusing on peacebuilding, gender equality through economically empowerment of youth and especially women.
In 2019, she was selected to represent Afghanistan at NAM-Youth Summit in Baku, Afghanistan, where she exchanged ideas, visions and perspectives on current challenges with representatives from NAM Member States that they face in ensuring their sustainable progress and how these difficulties could be overcome through concerted and adequate responses of their States. She was tasked to develop a list of recommendations for its subsequent presentation to the Heads of State and Government of the NAM Member States on one of the "three pillars" (peace and security, human rights and development) of the United Nations at the opening session of the NAM Baku Summit.