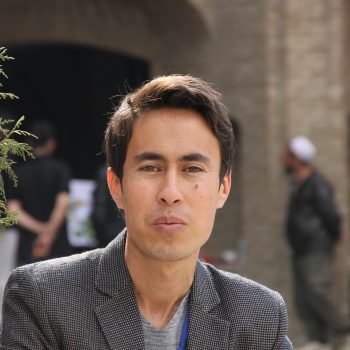 Living during the time of the civil war and prolonged conflicts since birth, and understanding the ongoing socio-political situation in Afghanistan, motivated Ahmad Shah Karimi to commit his life to peacebuilding. His work primarily focuses on developing socio-cultural activities to bring peacebuilding values into institutional structures in Afghanistan.
After six years participating with various social organizations working for peace, culture enrichment, human rights and democracy, he established the Afghanistan Youth Empowerment and Peace-building Organization (AYEPO) in January 2019.
Ahmad Shah has a bachelor's degree in English Language and Literature from Maiwand Institute of Higher Education in Kabul. In addition to being engaged in peace-building efforts, Ahmad Shah worked with several newspapers and media outlets where he wrote articles on peace and the role of women and youth in nation building, the peace process, social change and civil society organizations (CSOs). He has also served as a member of the Rotary Club of Kabul City and the Abhigance Foundation, an organization based in India that works with youth and children in the region.
Ahmad Shah is a Peace Ambassador with the Art of Living Foundation, and International Association for Human Values. He is also a Peace Practice Alliance Fellow, having completed a six-month peace leadership training course offered by Euphrates Institute, an NGO based in the United States, that equips emerging peace leaders from around the world with skills, tools and resources to further their peace leadership efforts and practices.
He has received extensive training in leadership skills and peace-building, mediation, yoga and meditation practices in Kabul and India. Ahmad Shah is very passionate about contributing to initiatives that play a vital role in peace-building and social change at the grassroots and in empowering young people to be able to work together for positive changes within their communities.
Get in touch: