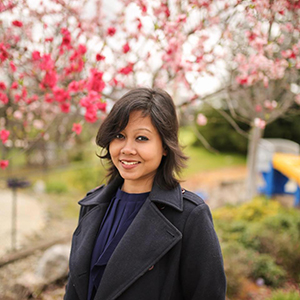 Sohini Jana – Advisor on Peacebuilding Projects
Director at Jammu and Kashmir Policy Institute, Sohini Jana who hails from Bengal, is a trained conflict analyst with specialization in Interreligious and Inter-cultural dialogue. Sohini has been part of the United Religions Initiative Network and has served as the India Chapter President of the Euphrates Institute, a US based not for profit organization. In March 2019, she visited the United States to participate and facilitate at the River of Hope Summit. She earned the Euphrates Institute scholarship and was also one of the honorees at the event. In 2018, Sohini was a delegate at the Parliament of World's Religions. In 2019, she graduated as the International Fellow for the South Asian region at KAICIID and entered the KAICIID Alumni Network.
In February 2020, she was officially recognized as an acclaimed expert in inter-religious dialogue by KAICIID where her profile was nominated for the "Who's Who in Inter-Religious Dialogue" global directory. A regular speaker at various national and international events and a networker, Sohini works to advocate for women's rights and women's participation in decision making processes through her advocacy group called Reflections Research Advocacy.